Provides quality services with amazing support
Do you have any inquiries? Call us now – our expert staff will be glad to give proficient guidance on all parts of designing and customizing the service you need.
Keep visiting us to stay updated of our latest business promotions and deals.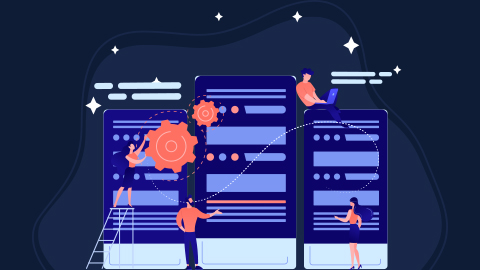 Organizations today face risks from all sides. There's the steady threat of cyber-attacks and security breaks—the need to meet and keep up with administrative compliance necessities. Furthermore, the chance of natural disasters or service blackouts can stop your business.
We here at Amentis Technologies assist you with making plans to secure your network, address security compliance prerequisites, keep your business ready for action, and recuperate rapidly in case there's a catastrophe or break. That way, you can enjoy a better feel of serenity while focusing on developing your business and building client trust.
Our Experts And Services Help Your Company To:
• Prepare for and identify network threats
• Keep business moving along as expected, even after a catastrophe or security break
• Control costs for keeping up with security and business continuity
• Balance risk management with remaining productive
• Turn risk management into a decent profit from investment
Advancements in IT Networking Sector
Unite and modernize your infrastructure with Amentis Technologies so you can upgrade your network operations and speed up business performance.
Optimize Your Network Operations
In the Digital age, organizations should track down the most ideal approach to outperform ageing infrastructure limitations and carry out new capacities to remove the greatest business esteem. The Optimized business can assemble an agile network solution that optimizes your activities and speeds up your business' delivery. This cutting edge, merged methodology consolidates media communications, network systems, portability, and software to fit in your financial plan.
With expertise across numerous network technologies, we assist organizations with tending to their most huge difficulties and assist them with perceiving and making the most of new business openings.
Falling Behind Could Cost You More Than You Expect
In the past few years, how we communicate has changed drastically. Organizations that depend on more seasoned technology hazard technical failure, security breaks, and decreased consumer satisfaction.
In case it's been some time since you took a gander at network business solutions, you deserve to look at the most recent trends and technology. From data storage solutions for omnichannel client engagement and coordinated effort, Amentis Technologies offers an expansive range of alternatives to assist you with keeping your upper hand while capitalizing on your network technology investments.